We Are Wellbeing designed and delivered an engaging wellbeing day at MediaCity, called Wellbeing Live, to promote physical and financial wellbeing.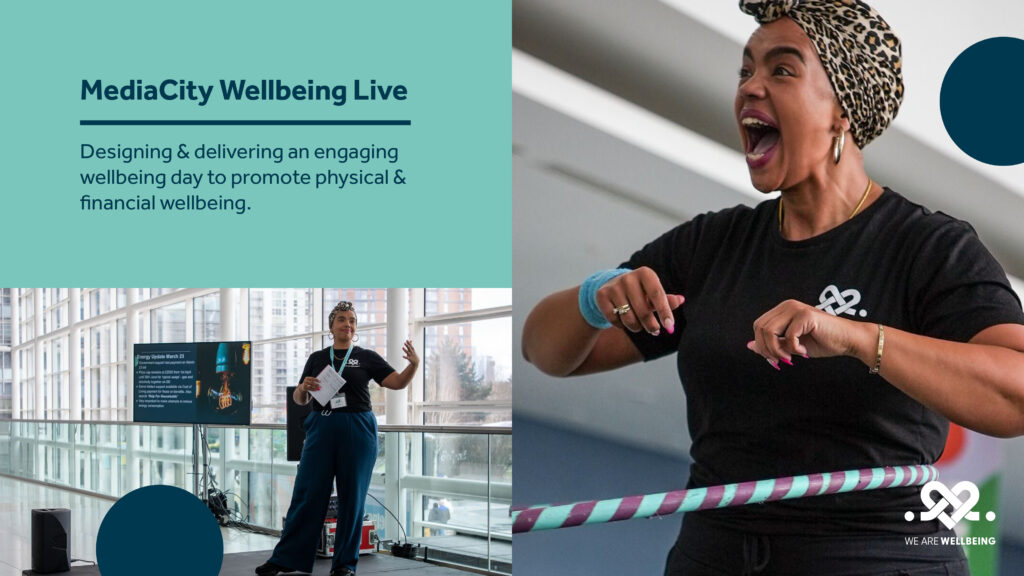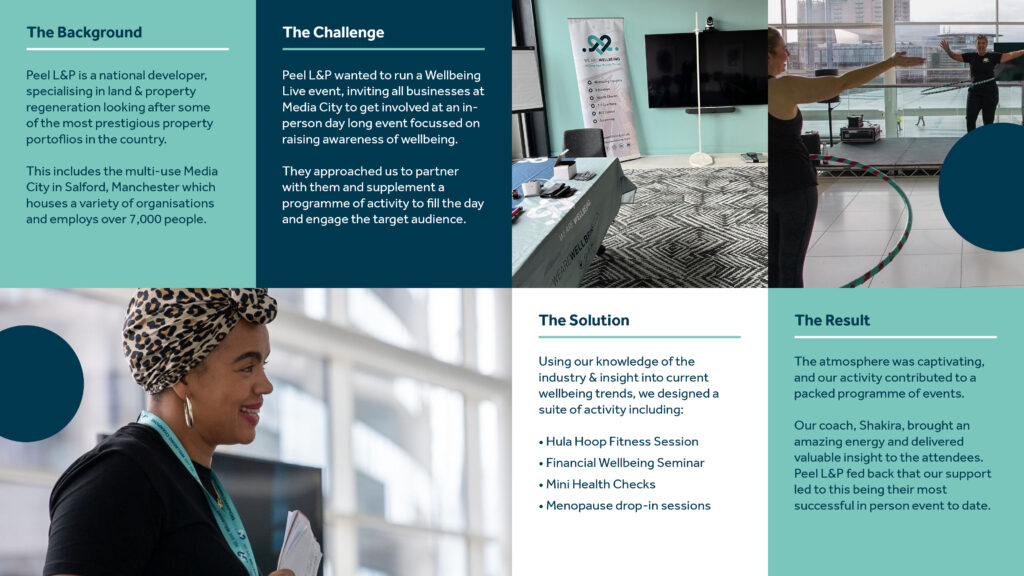 The Background
Peel L&P is a national developer, specialising in land and property regeneration looking after some of the most prestigious property portfolios in the country. This includes the multi-use Media City in Salford, Manchester which houses a variety of organisations and employs over 7,000 people.
The Challenge
Peel L&P wanted to run a Wellbeing Live event, inviting all businesses at Media City to get involved at an in-person day long event focussed on raising awareness of wellbeing. They approached us to partner with them and supplement a programme of activity to fill the day and engage the target audience.
The Solution
Using our knowledge of the industry and insight into current wellbeing trends, we designed a suite of activities including:
Hula Hoop Fitness Session
Financial Wellbeing Seminar
Mini Health Checks
Menopause drop-in sessions
The Result
The atmosphere was captivating, and our activity contributed to a packed programme of events. Our coach, Shakira, brought an amazing energy and delivered valuable insight to the attendees. Peel L&P fed back that our support led to this being their most successful in person event to date.
Work With We Are Wellbeing
Check out more information on our services, and get in contact with us. Book an appointment with a We Are Wellbeing representative to get the conversation started on improving your business's wellbeing offering.